Applies basic foundation of a function's principles, theories and concepts to assignments of limited scope. Uses professional concepts and theoretical knowledge acquired through specialized training, education or previous experience. Develops expertise and practical knowledge of applications within business environment. Acts as team member by providing information, analysis and recommendations in support of team efforts. Exercises independent judgment within defined parameters.
Our vision is to create technology that makes life better for everyone, everywhere — every person, every organization, and every community around the globe. This motivates us — inspires us — to do what we do. To make what we make. To invent, and to reinvent. To engineer experiences that amaze. We won't stop pushing ahead, because you won't stop pushing ahead. You're reinventing how you work. How you play. How you live. With our technology, you'll reinvent your world.
ASAP, will end as soon as a certain number is reached
Candidates with 0 to 2 years of experience can apply
Bangalore, Karnataka, India
Educational Requirements:
Bachelor's or Master's degree in Computer Science, Information Systems, Electrical Engineering, or equivalent.

Typically 0-2 years experience.
Must have 

60% & above Marks

 in Class X, Class XII and Graduation.
Knowledge and Skills:

Experience or understanding of firmware design tools and languages.

Good analytical and problem solving skills.

Understanding of firmware and hardware design principles.

Understanding of basic testing, coding, and debugging procedures.

Good written and verbal communication skills; mastery in English and local language.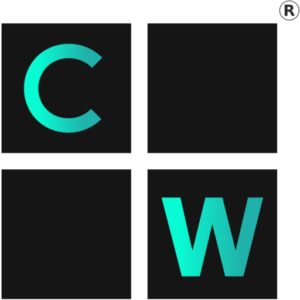 Responsibilities:
Codes and programs enhancements, updates, and changes for portions and subsystems of firmware, including DSP, embedded code, EFI drivers, EFI applications and BIOS/UEFI.

Executes established test plans and protocols for assigned portions of code; identifies, logs, and debugs assigned issues.

Develops understanding of and relationship with internal and outsourced development partners on firmware design and development.

Participates as a member of project team of other firmware engineers and internal and outsourced development partners to develop reliable, cost effective and high quality solutions for low to moderately-complex products.
Here is what you will get to do –
– Real-time exposure to live projects – you would get to engage with key stakeholders to gather business requirements and assist in proposing ideas /solutions
– Design and develop enterprise-wide platform applications – following the Agile Methodology and deliver against stiff deadlines to get apps rolling
– You could also be implementing next-generation solutions rolling out world-class platform solutions
– Support key projects and solution deliveries across various business verticals w.r.t project scope, time, cost, and quality prerequisites – learn the organizations way of winning through immaculate project management
– Be part of a team that develops IT architectures and designs that drive desirable integration in line with the IT strategy
– You could also be a Forensics expert and help the organization to get ready against security threat
Online assessment

A technical screening

Managerial / HR Discussion