Leading in the new normal has reinforced our global leadership position. It's our privilege and pride to be acknowledged as a preferred partner of innovation and growth by our valued global customers. Likewise, we are proud to be the employer of choice among aspiring students. We are happy to be starting with the TCS Ninja Hiring for YoP 2022 – the disruptive democratized model that proved to be a game-changer for the entry-level talent ecosystem. 
We invite you to take a first step in forging a fruitful partnership towards growth and transformational pursuits. 
We are hiring B.E. / B.Tech / M.E. / M.Tech / MCA/ M.Sc from the Year of Passing 2022.
For more details on eligibility criteria, kindly refer the "Test Eligibiility" section below.
Candidates with 0 to 2 years of experience can apply
Educational Requirements:
Eligibility criteria for TCS Ninja Hiring – YOP 2022:
Percentage: Minimum aggregate (all subjects in all semesters) marks should be 60% or 6 CGPA in Class Xth, Class XIIth, Diploma (if applicable), Graduation and Post-Graduation examination

Backlogs / Arrears / ATKT: Students should not have more than 1 active backlog / arrear/ ATKT at the time of appearing for the TCS Selection process in the highest qualification. If selected, students should not have any pending backlog or arrear at the time of joining TCS

Gap / Break in Education: It is mandatory to declare gaps in education, if any. Break in education should not be due to extended education (examinations cleared after the time stipulated by the Board / University). Any break in education should not exceed 24 months and is permissible only for valid reasons. Relevant document proof, as applicable, will be checked for gaps in education

Course Types: Only Full-Time courses will be considered (Part Time / Correspondence courses will not be considered). Students who have completed their Secondary and / or Senior Secondary course from NIOS (National Institute of Open Schooling) are also eligible to apply if the other courses are full time. All pending backlogs should be completed within the stipulated time duration

Work Experience: Students with prior work experience of up to 2 years are eligible to apply for the TCS Ninja hiring process

Age: Students should be of 18 to 28 years of age to participate in the TCS Ninja hiring process

Courses & Discipline: UG/PG Engineering Courses from B.E. / B.Tech / M.E. / M.Tech / MCA / M.Sc from any specialization offered by the university / college are only eligible to apply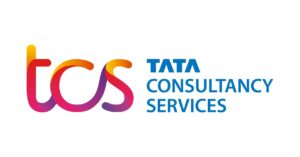 Here is what you will get to do –
– Real-time exposure to live projects – you would get to engage with key stakeholders to gather business requirements and assist in proposing ideas /solutions
– Design and develop enterprise-wide platform applications – following the Agile Methodology and deliver against stiff deadlines to get apps rolling
– You could also be implementing next-generation solutions rolling out world-class platform solutions
– Support key projects and solution deliveries across various business verticals w.r.t project scope, time, cost, and quality prerequisites – learn the organizations way of winning through immaculate project management
– Be part of a team that develops IT architectures and designs that drive desirable integration in line with the IT strategy
– You could also be a Forensics expert and help the organization to get ready against security threat
Test provider: TCS iON (NQT) is the test provider for TCS Ninja hiring process. 
Test pattern for TCS Ninja Hiring – Year of Passing 2022: 
PART A

Cognitive Skills

 

Group Name

Time

1

Numerical Ability

40 Mins

2

Verbal Ability

30 mins

3

Reasoning Ability

50 mins

Total

120 mins

PART B

Programming

1

Programming Logic

15 mins

2

Hands-on Coding

45 mins

Total

60 mins

Total Test Duration

180 Mins
Application process:
Step 1. Login to the TCS Next Step Portal here
Step 2. Register and apply to the TCS Ninja hiring process
Scenario A. If you are a registered user, kindly login and proceed to complete the application form. Upon submission, kindly click on "Apply For Drive".
Scenario B. If you are a new user, kindly click on Register Now, choose cateogory as "IT" and proceed to fill your details. Submit your application form and click on "Apply For Drive".
Step 3. Select your mode of test (In-Centre or Remote) and click on Apply
Step 4. To confirm your status, check "Track Your Application". The status should reflect as "Applied for Drive"
Important Note:
You must have all your original academic documents readily available (Marksheets and degree certificates)

Communication-related to the Test will be communicated to you by TCS iON

Test mode (In-Centre or Remote) once selected at the time of 'Apply for Drive' cannot be changed later

TCS does not send job offers / any hiring related communication from unofficial email ids like Gmail, Rediff mail, Yahoo Mail, Hotmail etc

TCS does not ask candidates to deposit any money for job offers

TCS is not associated with any external agency/company to conduct any interviews or make offers of employment on its behalf